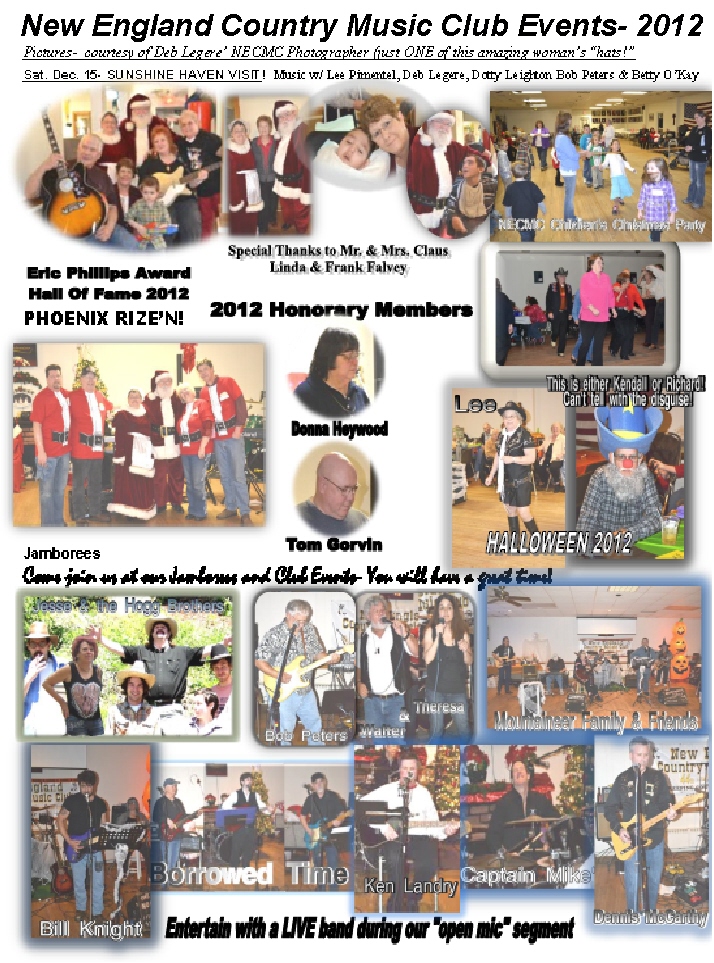 Apologies for the poor picture quality.  They were actually sharp and clear when Deb gave them to me, but I had to transfer from the original source to word document then to PDF -- finally to Printmaster and then export to "pictures"... So these photos have been processed 4 times, imagine how clear they would be if you saw the originals!!! 

Better yet, COME TO AN NECMC JAMBOREE AND GET THE CLEAR PICTURE ON THIS GREAT CLUB!

The New England Country Music Club not only promotes local country talent, but we take part in community projects as well- please join us!