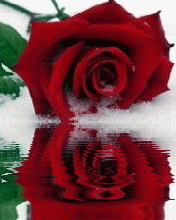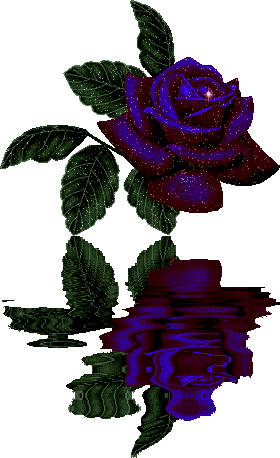 Click here to go back to NECMC News

Please contact Mary Lou Strom

with all news of illness or loss in our NECMC family

508-756-6466

We would like to send Get Well Wishes to some of our members who have been hospitalized, had surgery or just not feeling well.

Please contact Mary Lou Strom with all news of illness or loss in our NECMC family

508-756-6466

Please see NECMC News Page

To anyone who has suffered the loss of a loved one may we say-   God Bless you and soothe your sorrows.

George W. Carpenter Jr.  OKEECHOBEE - George W. Carpenter Jr., of Taylor Creek and Pascoag, R.I., passed away at his residence in Pascoag, RI, surrounded by his loving family on Jan. 21, 2014. He was the loving husband of Jean H. (Thomas) Carpenter they were married on May 19, 1956. He was born in Riverside, R.I., a son of the late George Sr., and Pauline (Frank) Carpenter. He was a self-employed truck driver; he proudly served in the Army during Korea, he was a member of the following, VFW 10539 Okeechobee, Fla., BPOE Elk's Lodge #850 in Woonsocket, RI; Okeechobee County Sheriffs Office, Search & Rescue, C.O.P.S., Boating Safety Life FL. Besides his wife, he is survived by two sons, George "Woody" Carpenter of Pascoag, and Jeffrey Carpenter of Pascoag; a daughter, Judith "Judy" Jenness of Harrisville; grandchildren, Joshua, Amanda, Keith, Kevin, Craig, Stephanie, and Billy; great-grandchildren, Dillon, Hailey, Noah, Trentyn, Camdyn and Jayda. He was preceded in death by a grandson, Jeffrey Carpenter Jr.; and two sisters, Pauline Patterson and Emma Dunn. Funeral services at RI Veteran's Cemetery in Exeter, RI will be held privately. Arrangements were handled under the directions of the Brown Funeral Home 1496 Victory Hwy Oakland RI. In lieu of flowers donations can be made to the VFW Foundation. FL-

To George's wife Jean and his family and friends please accept our condolences.

Joe Greska - Milford, MA -   We are sorry to announce the passing of Joe- from what we understand he was living with his daughter in Florida at the time of his death.  Unfortunately, we have no other information for you. We offer our condolences to Joe's family and friends. Rest In Peace Joe.

Pamela M. Lucca 64, passed away Saturday May 31, 2014. She was a daughter of the late Pasquale and Joyce (Lewis) Lucca and sister of the late Patrick N. and Priscilla Lucca. Pamela had worked for the State of Rhode Island for many years caring for persons with severe disabilities. She was a tireless advocate for those in need. Pamela loved her nieces, nephews and had a special caring for her great nieces and nephews. She is survived by a brother, Phillip Lucca and his wife Patricia A.; a sister, Patricia Lucca and her husband Kel Flaherty, nieces and nephews and great nieces and nephews. Her funeral service was held Thursday at the Robbins Funeral Home, 2251 Mineral Spring Ave. North Providence. Burial was be private.  In lieu of flowers, donations may be made to Boys Town New England, 58 Flanagan Rd. Portsmouth, RI 02871. -   To all of Pam's family and friends - may you find comfort knowing she is in peaceful sleep.


Noella Joly 81, of Rexmere Rd. died Wednesday at Oakland Grove Health and Rehabilitation Center. She was born in Woonsocket, a daughter of the late Aldor and Exelina (Gagne) Degre. Noella was a stitcher for Stitches Inc. for thirty years. She also worked at HB Group and Hamestead Gardens. Noella was an honorary member of the New England Country Music Club. She loved bingo, music, crocheting and her little dog Sheila.

She is survived by her son Henry Joly Jr. of Providence, two daughters Alice Maynard of Burrillville, and Frances Rodriguez of Greenwood, SC, a brother Huldege Degre of Blackstone, five grandchildren, Adam and Danielle Joly, Amy and Tristen Rodriguez, and Matthew Maynard, and eight great-grandchildren. She was also the brother of the late Robert Degre Sr, and Lionel Degre.

Her funeral was  held from the Fournier & Fournier Funeral, 463 South Main St. Woonsocket, with a Mass of Christian Burial in Holy Family Church, South Main St., Woonsocket. Burial at a later date will be private. Visiting hours are Monday 4-7 PM.