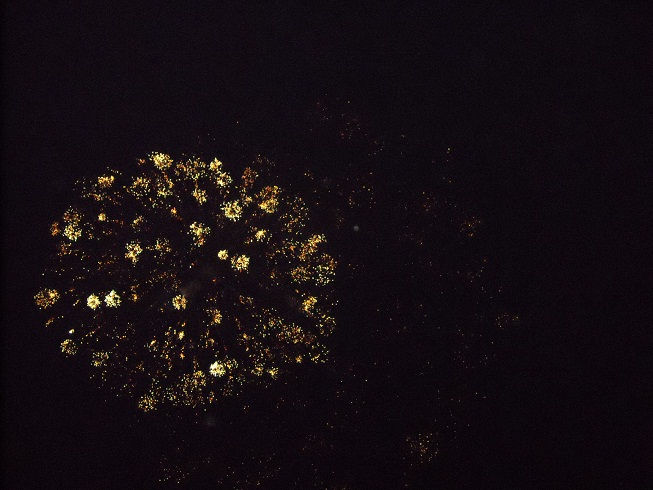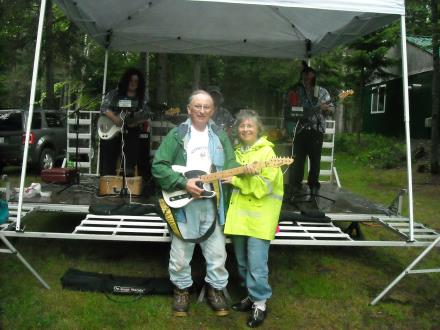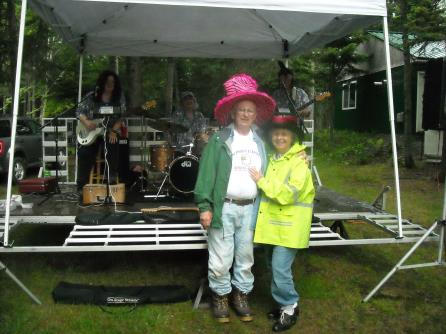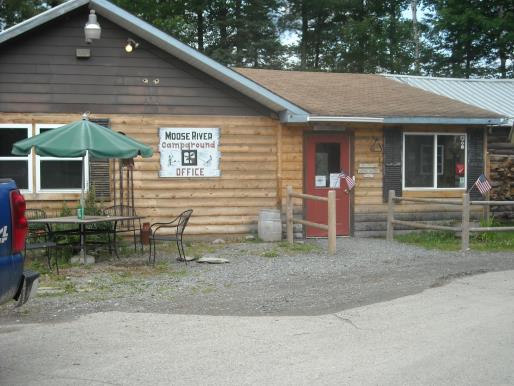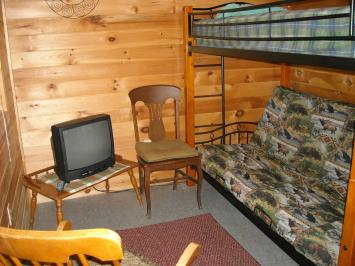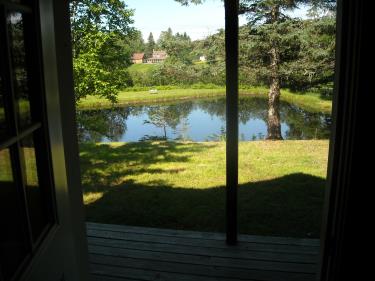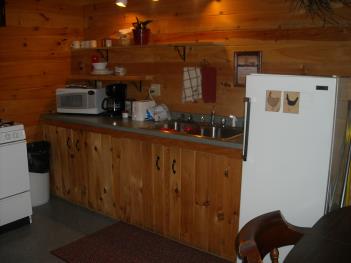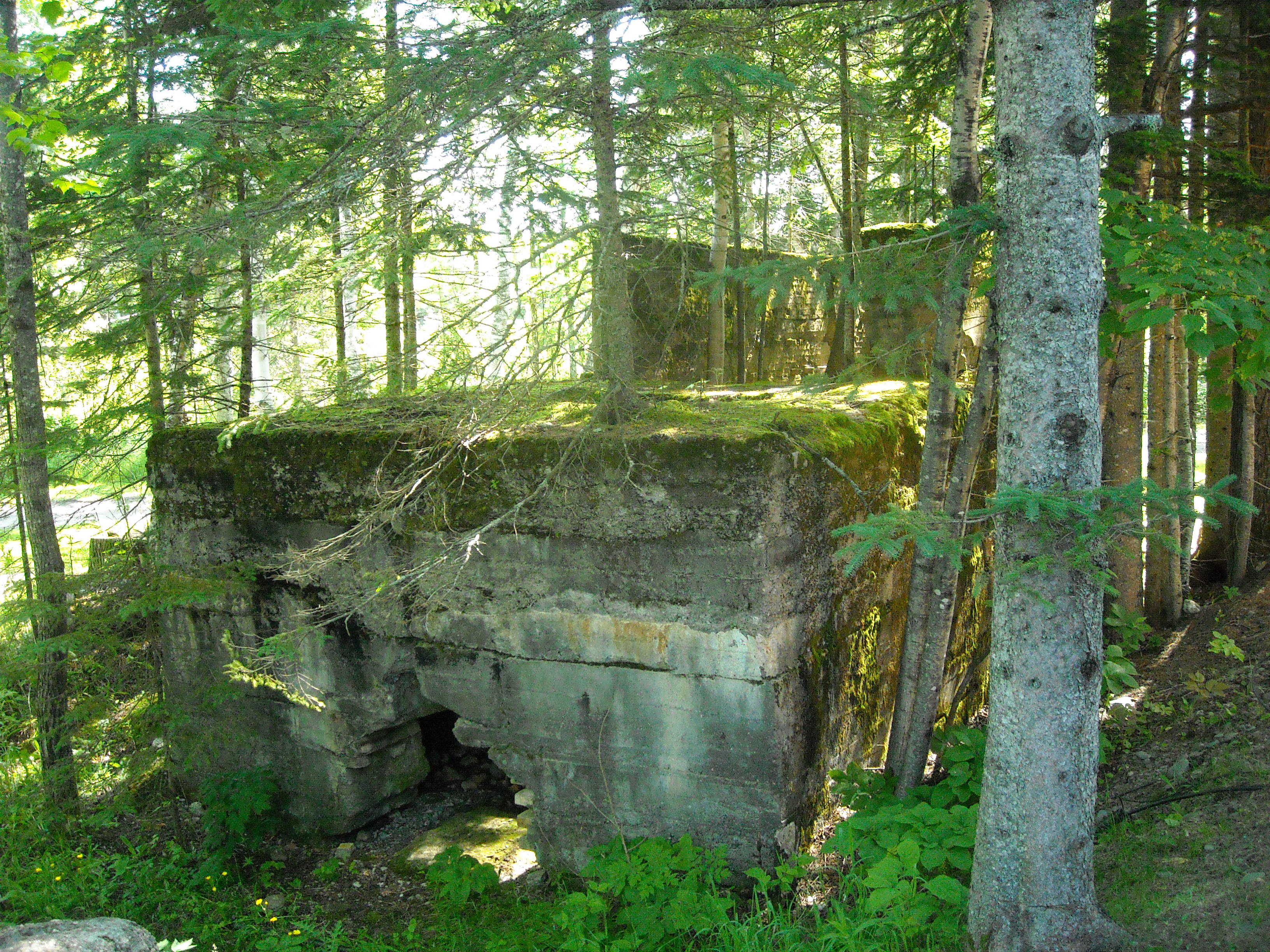 "Julie" the Mango-Mobile Likes Moose River Campground...look at her smile!!!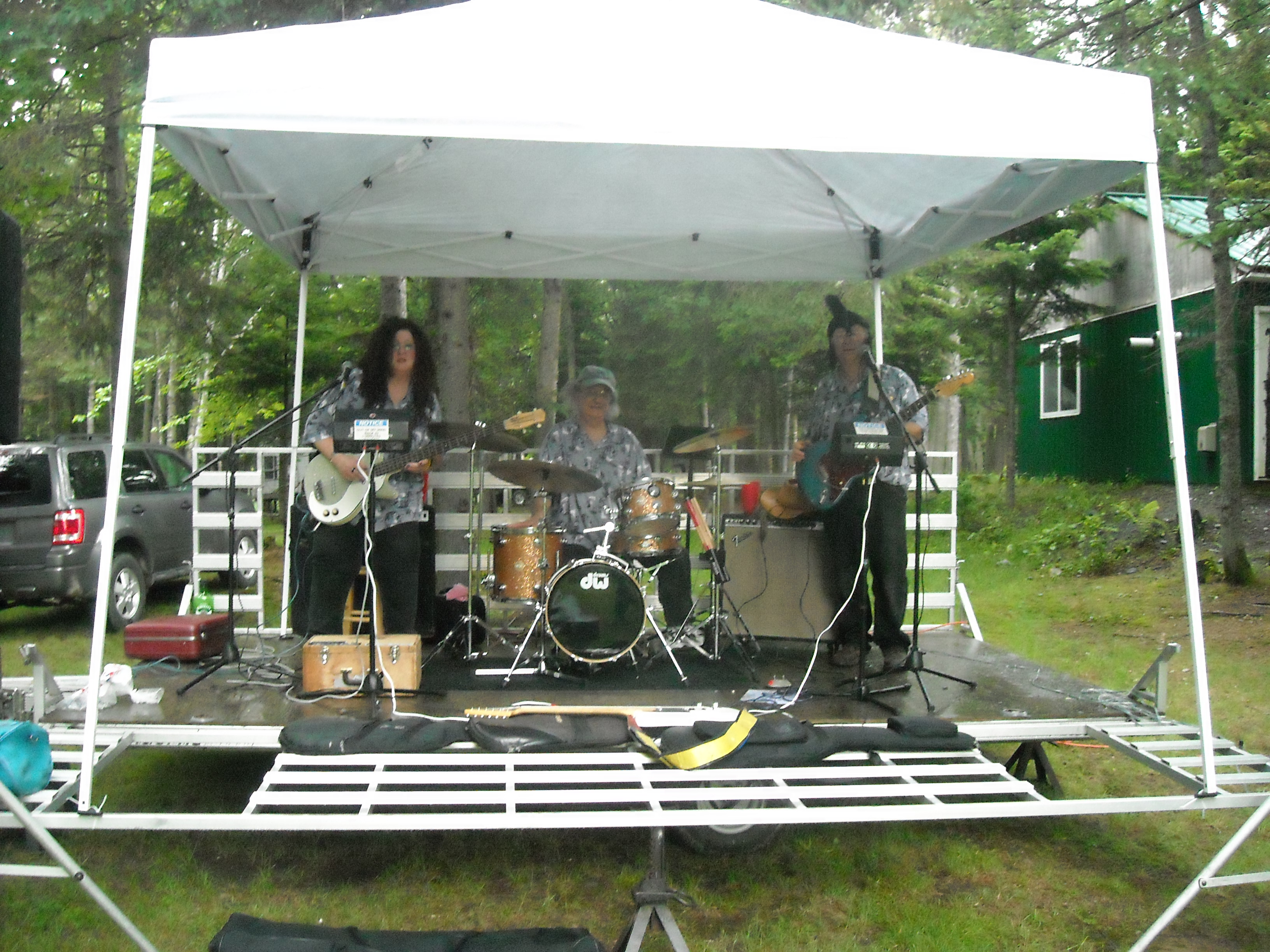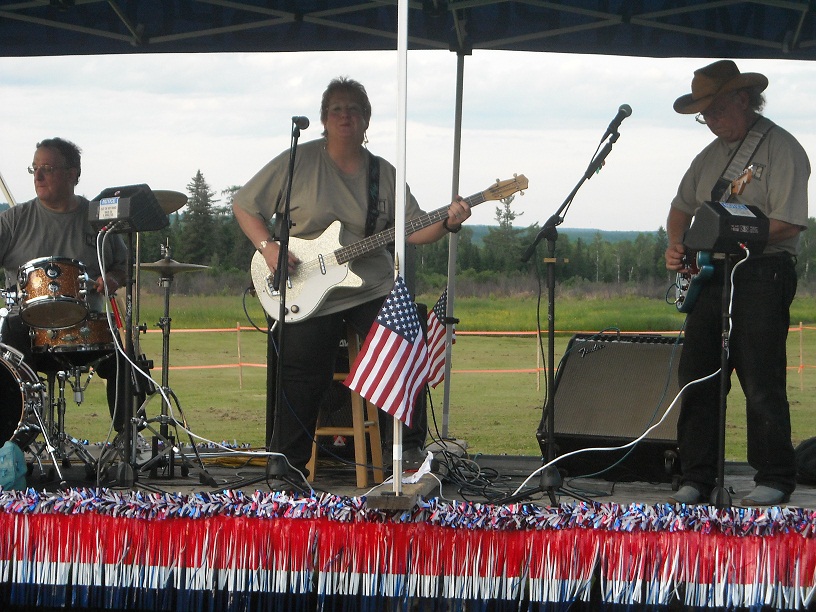 Above:  What we looked like BEFORE Nancy got hold of us.

Below:  What we looked like AFTER  Nancy got hold of us!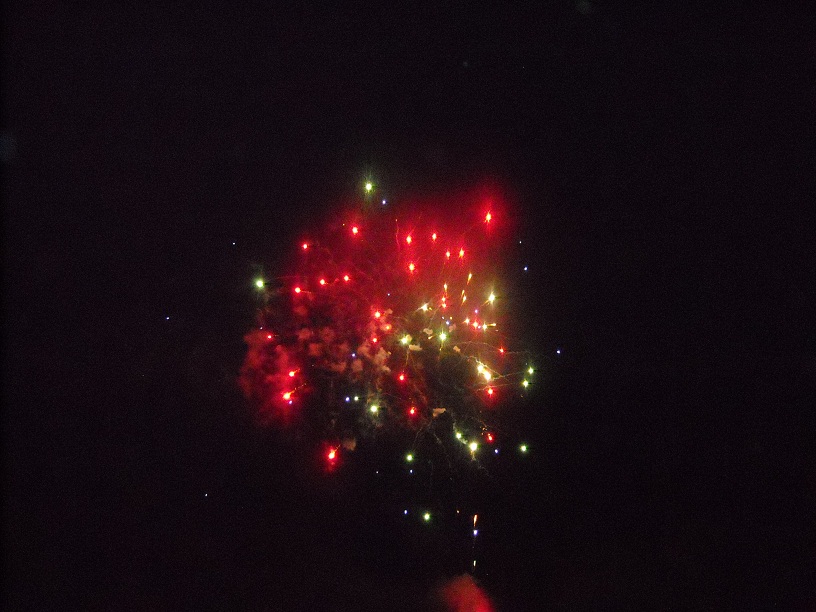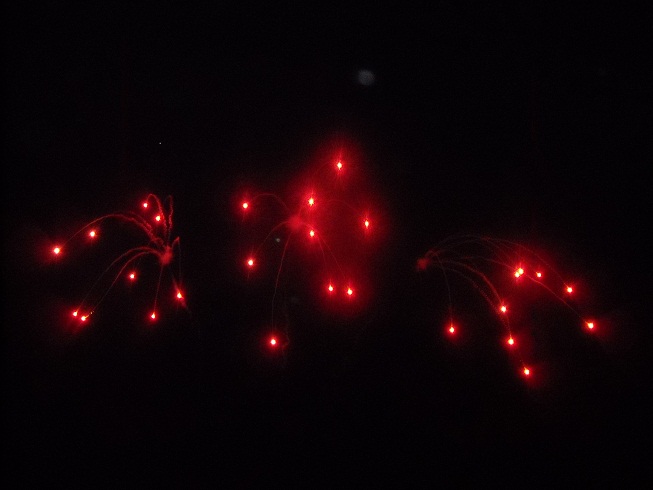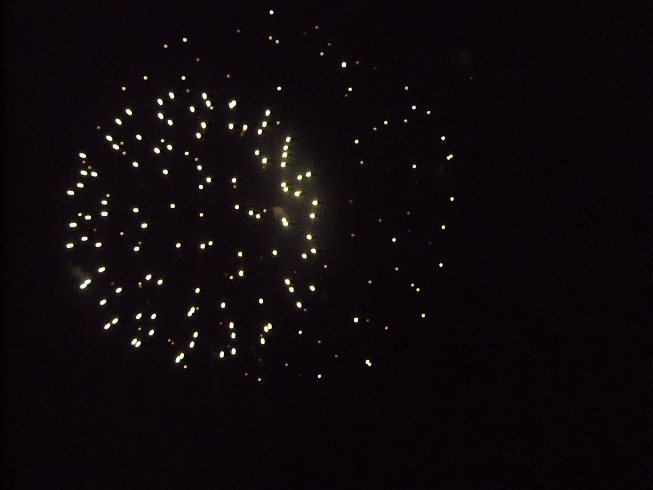 Jackman Fireworks-- AWESOME!

June & Frank- 50th Wedding Anniversary!!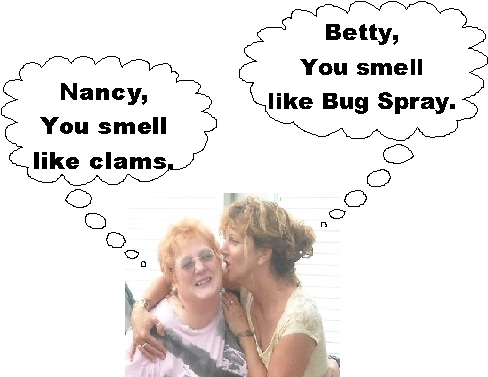 We stayed in a cabin at Moose River Campground and Cabins when Durango Mango

played a couple of dates in Jackman, Maine for the July 4th weekend.

We have NEVER seen such clean cabins!

Every "creature comfort" you need is there, yet you have access to ATV and Snowmobile trails that take you deep into nature.

Some things that would make you want to visit this campground...

Stocked trout pond, Fly fishing in the Heald Stream, planned special events (like old fashioned Lobster Bakes) Home cooked food in the Lodge-- too much to mention, but above all- the most accommodating owners you could imagine!

Say hello to Nancy, Bob, Leslie and Art and the folks who prepare an incredible Lobster Bake- Randy and Chrissy-- Once you visit this campground you will want to go back time and again!  This was our first time in Jackman, Maine-- an absolute BLAST- What an awesome town with the nicest folks you could meet!

If you're looking for an escape-- this is the place!

This is a long story... it has something to do with Lobster Bakes and Steamed Clams.

It also has something to do with Gin & Malibu Rum....

Ask us sometime!  We'll tell you!!!!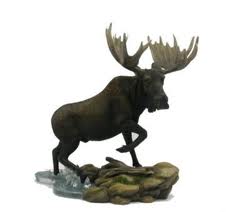 Click on the moose to go to Moose River Campground & Cabins web page